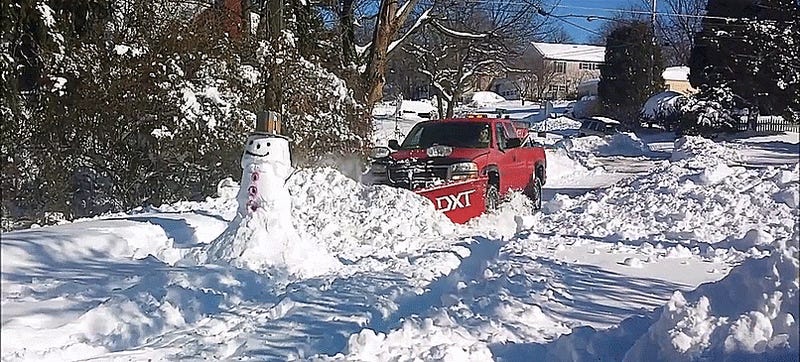 There's something cathartic about watching snowmen get run over when you're over the idea of winter. Given the total chaos caused by this weekend's blizzard, I think we're ready. This snow plow truck demonstrated its wrath for Mother Nature by annihilating this snowman into tiny bits, and it's so satisfying.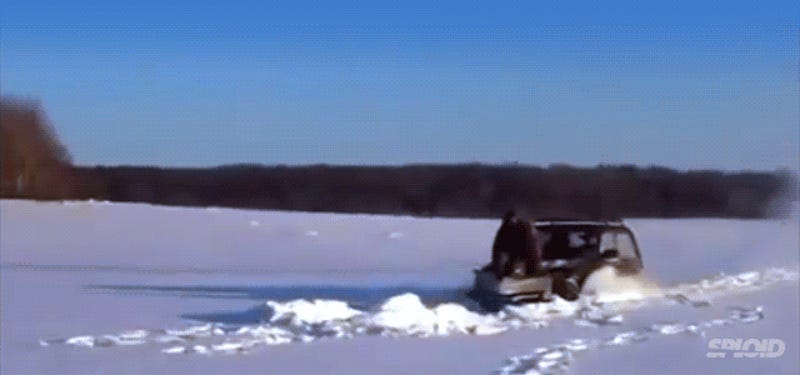 Winter came and overstayed its welcome. At what point do we make like the Russians and turn our tiny crappy cars into snow plow sleds? I say the next snow. Just hop on the hood of your car and make a friend drive you through and pummel it. Winter is stupid, this type of stupid fun makes it a little less so.
It's been snowing huge amounts in New York lately, and with snow comes snow plows. And with snow plows come incidents of reckless driving, damage, and even deaths. If you're wondering how any of that happens, just watch this plow shove a mountain of icy crap into a restaurant.
New Hampshire-based Bavarian Turbo Tecnics of New Hampshire found a novel way to employ an Audi 90's Quattro drive in its anti-snow efforts. They call it "The Plaudi," and it's surprisingly effective. Now back to your regularly scheduled hammock nap.
What's the point of having a Geländewagen press car if you can't attach a giant plow to it, make Simpsons references and talk about yourself? Mr. Plow, we'd like you to meet Ezra Dyer. [Automobile]
We've lost count of the times we've been driving around only to get stuck behind someone jabbering on their cell phone when they should be focusing on the road. But this is a first. While driving to a final exam, Khushboo Jani's 1996 Honda broke down and she was forced to guide it over the shoulder. Like most of us,…