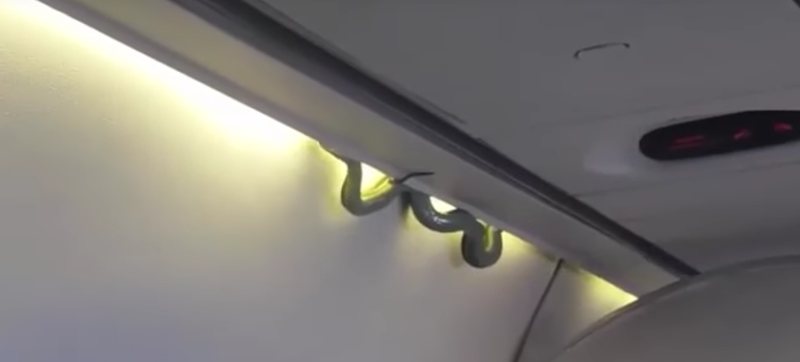 You are wrong, Samuel L.: enough is not enough. Nobody has had it with this snake on this plane.
One man in Florida was surprised when a six-foot snake emerged from his Hyundai's hood during rush hour on U.S. Highway 19, reports WTSP. Surprisingly, that car is not on fire at the bottom of a ravine (like it should be), although consider this my request to nuke it from orbit just to be sure.
There is an old adage that applies to buying things, especially used cars and that is, "Buyer Beware." I never thought that would mean, "Buyer Beware Of Fucking Snakes!" One UK woman just got a crash course in the updated mantra after she bought a used VW.