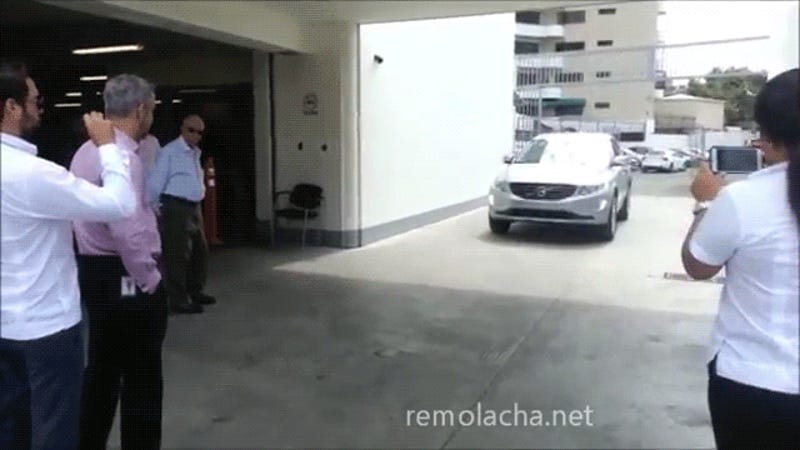 An unofficial demonstration of a Volvo XC60's semi-automated driving functionality in the Dominican Republic ended with the Volvo slamming into a strangely stationary man, who folded forward like a book slamming shut. Volvo essentially blames the owner cheaping out on options. Classy move, Volvo!
From 1983 to 1993 DARPA spent over $1 billion on a program called the Strategic Computing Initiative. The agency's goal was to push the boundaries of computers, artificial intelligence, and robotics to build something that, in hindsight, looks strikingly similar to the dystopian future of the Terminator movies. They…
A patent application filed by IBM engineers reveals the company's developing technology that will allow governments to shut down the engines of private automobiles via traffic signals. It's like Skynet... only much worse.
Terminator Salvation is scheduled for May 21st premier, but the viral marketing is already gearing up, with a "Skynet Research" website now online where you'll find this: the Skynet Research Autonomous Mass Transit Bot.