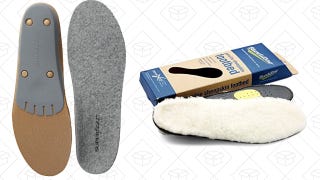 I just bought my 4th pair of Allbirds Wool Runners because I can't stop snatching up their limited edition colorways, but if you want to add the benefits of merino to the shoes you already own, there's an answer for that too.
Astronauts are golden retrievers of human beings. The rest of us have to live vicariously through their resplendent existences while we sit back and watch hours of cats reacting to fidget spinners. Now, Reebok has decided to make our astronaut envy even worse—it's finally revealed the space boots for Boeing Starliner…
Way back in 2008 BMW revealed an especially outlandish concept car called the GINA Light Visionary Model that traded metal body panels for a flexible lycra-like fabric wrapped around the vehicle. It wasn't exactly pretty, which makes it harder to understand why Puma would use it as inspiration for a new shoe.
Today only, Amazon's offering big discounts on a wide array of Skechers shoes, running the gamut from sandals to athletic sneakers to leather oxfords. Prices start under $20, so run, don't walk, over to Amazon and make your selections before they start selling out.

I always say that tires are the most important part of a car. They're the only thing on your car in contact with the road. Without them, there's no grip, no fun in the twisties, no stopping, and no mind bending acceleration. With that in mind, you might say that shoes are the most important accessory a human wears.…
If you've ever experienced haptic feedback in a car (GM's terrifying butt-shakers come to mind—those suckers really get your attention), you'll probably see where this is going. These Lechal haptic-feedback shoes use Bluetooth connectivity to give you quick navigational hints.

Walking to a restaurant in an unfamiliar…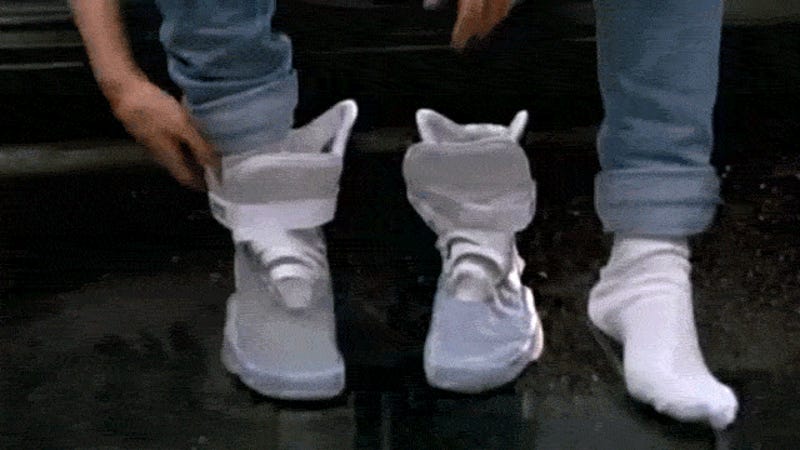 Thanks Prada for once again completely befuddling me when it comes to high fashion. Because while I certainly love the designs of classic American automobiles, I would never have thought to apply their iconic spoilers and taillights to high-heeled shoes.
Besides spending countless hours on a blog devoted to any and everything with four wheels, of course. I just got back from supper with a fellow auto-journo and with the lone exception of ordering food, our conversation didn't deviate from cars for a second. "Is a 208 even a Ferrari? I mean, come on!" Our obsessiveness…