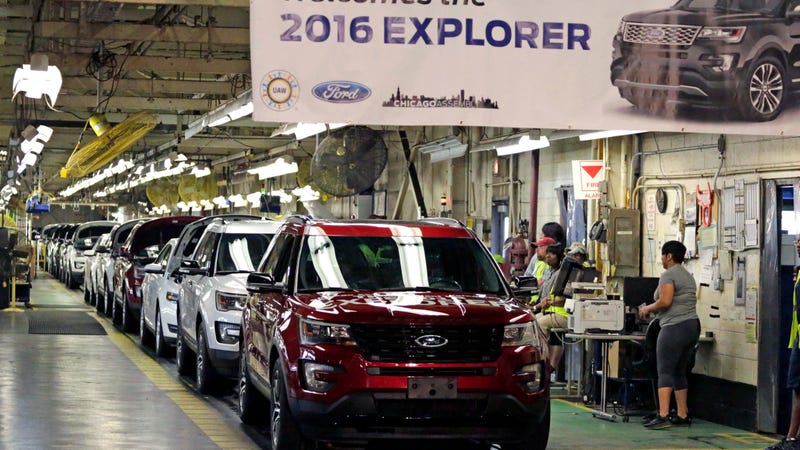 In August, Ford announced it would pay up to $10.1 million to settle a racial- and sexual-harassment investigation at two Chicago plants. There were almost no details, but Ford said it "took appropriate action" against those violating policy. But as an extensive and damning New York Times investigation found, it…
A female Uber driver accused an Oklahoma Republican state senator of forcefully grabbing and kissing her as she was dropping him off at a hotel last month, BuzzFeed News reports.

Operational heads at Uber seem to be in competition with those in the White House on who can jump ship quickest. With news of the departure of the ride-hailing company's senior vice president of business Emil Michael, Uber has seen a mass exodus of at least 14 top executives within the past six months.

Uber's internal probe of sexual harassment has led to the firing of more than 20 employees, Bloomberg reports. Investigators already needed extra time for a deeper probe of Uber's work culture, and of the 12,000 full-time employees there, Bloomberg reports that more than 200 claims were investigated.

Several women who flew through Dallas/Fort Worth's airport have filed complaints against the TSA claiming that officials asked them to walk through the body scanners multiple times. Why would female agents do such a thing? So the male agents viewing the scans could get a better look at their bodies. Ew.
Former Carroll Shelby employee Angelica Smith filed a lawsuit today in L.A. County Superior Court alleging she was groped by the automotive legend, forced to bring him pornography, raped by another employee at his home, and finally fired by Shelby for complaining about the assault according to TMZ. UPDATE.