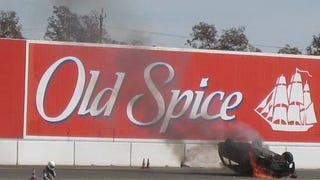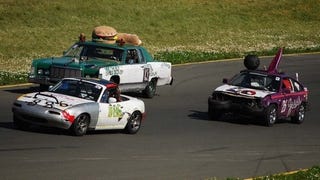 Race Numero Quatro of the 2010 LeMons season left a trail of connecting rods, oil, and bumpers all over Infineon Raceway's once-pristine surface, and we saw our first-ever LeMons Citroën. Want to see the other 146 entries?
This was by far the easiest Index of Effluency decision in the history of the 24 Hours of LeMons.
We saw some great stuff at yesterday's Sears Pointless LeMons BS Inspection, including a Citroën DS and a bunch of don't-try-this-at-home V8 swaps, but the NASCAR Meyer Wienermobile Corolla may have made the strongest impression on us.