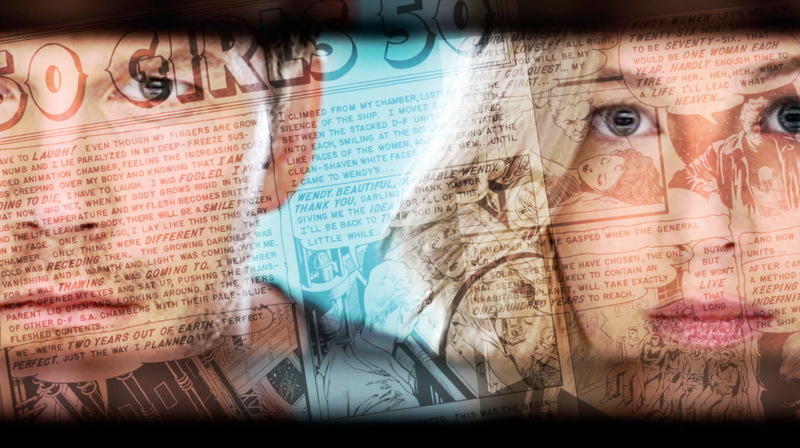 If any ordinary car goes boom during a 24 Hours of LeMons race, it's just a run of the mill (and probably expected) mechanical failure. When a GM U-body "Dustbuster" van dressed as a spaceship blows up, it's an event worthy of setting to "Also sprach Zarathustra." Stanley Kubrick, eat your heart out.

Cars have been around longer than people realize, with larval versions dating back to the early 1800s. What's also been around a long time is people's infatuation with the idea of a go-anywhere exploration vehicle. Even if they were only built in jingoistic imaginations, it's still a start.
You'd think a sentient Martian car named Rusty in a spaceship would have little to do with Christian values and road safety, but that's exactly what this animation from the pinnacle of tailfin culture is about.
With a little vision and a copy of SketchBook Pro ($89 at Amazon) it's possible to design your very own sci-fi rover — complete with Martian-esque background — in about 80 minutes. Here's the memorizing video showing how.
Luigi Colani-esque buses? Check. Dinosaurs? Check. AT-AT walkers? Check. Syd Mead-like construction vehicles? Check. Star Destroyers? Check. The artwork of Alessandro Porta is straight out of our 11-year-old dreams (before we started to hit puberty and they went all Heavy Metal). Porta is a car designer with his own…
So you're pretty anxious about 2008? How about 2078? If you're thoughts end up bent more towards the future than the present, maybe our newly launches sister-site, io9 might be for you. Described by editor Annalee Newitz as a pop-culture site in which she and her team of sci-fi savvy writers get to focus on…