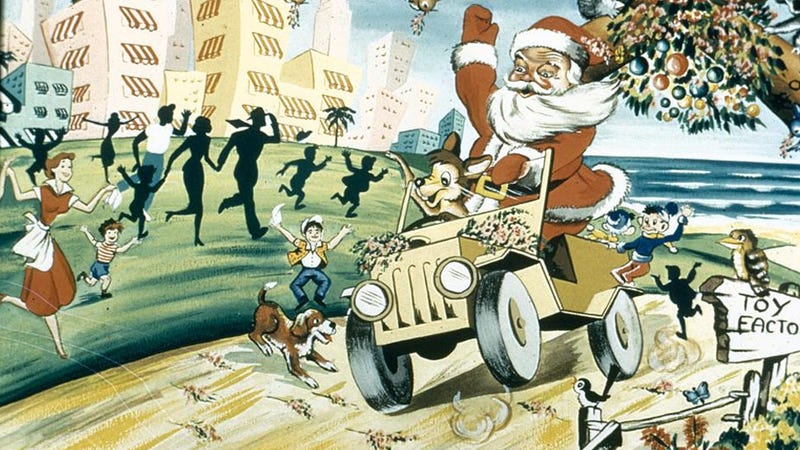 Let's just take a moment and really look at this picture here. There's a lot going on. It's from Museum Victoria's collection, in Australia, which is why it's so summery-looking. It was painted by James Higgins Quirk, and, while charmingly rendered, is nevertheless a little terrifying. Maybe because Santa is, like, 20…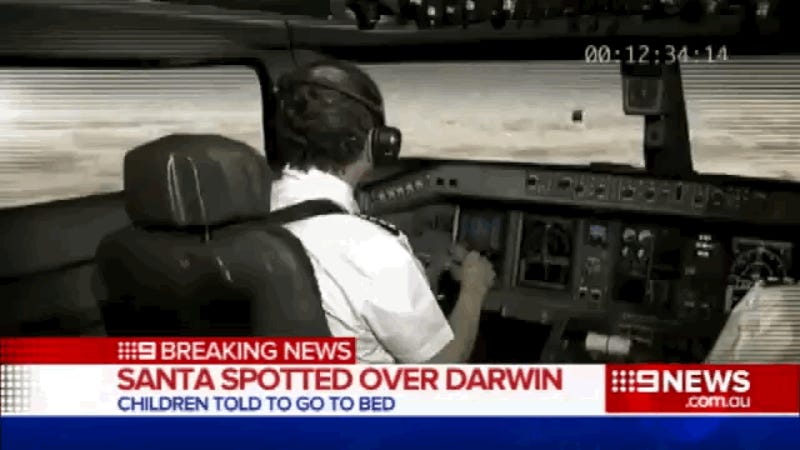 Shortly after Australian aviation authorities announced that Santa Claus was given clearance to bring his sleigh and team of reindeer into the nation's airspace, the fat, bearded man was spotted flying his sleigh within spitting distance of a commercial airliner. Watch this video provided by 9News Australia.
A man in a full Santa Claus costume helped pull two motorists to safety after their car caught fire at the intersection of Interstate 635 and Belt Line Road in Coppell, Texas early last week.
This year goyim boys and girls can get updates on Santa Claus' journey around the the world from OnStar and the North American Aerospace Defense Command (NORAD). Jewish boys and girls, alas, are likely out of luck.