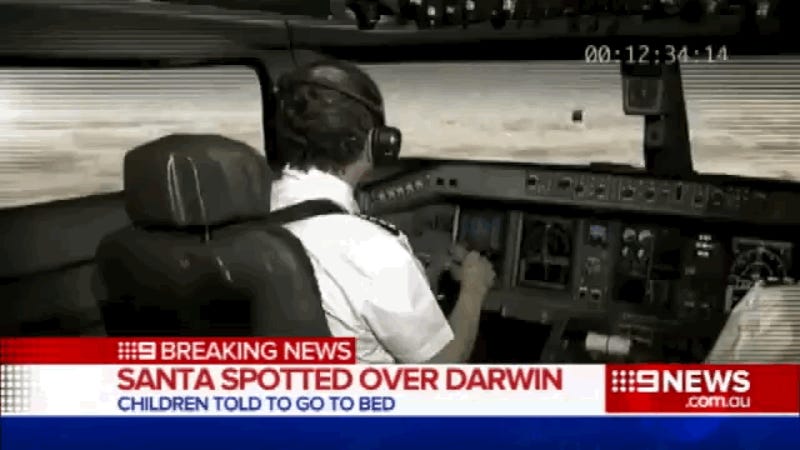 Shortly after Australian aviation authorities announced that Santa Claus was given clearance to bring his sleigh and team of reindeer into the nation's airspace, the fat, bearded man was spotted flying his sleigh within spitting distance of a commercial airliner. Watch this video provided by 9News Australia.
Santa selfie time? Santa selfie time.
This young handsome beardless Santa celebrated Boxing Day by crashing his vintage Porsche 911 into a traffic signal at the corner of 5th Avenue and 19th Street in New York. What happened here? UPDATE!
Of all the despicable things we've seen this Christmas, topping the list is probably this new "environmentally friendly" Evos sleigh from Ford, which the company admits will force many a reindeer into an early "retirement" and "dramatically downsize" Santa's organization. Poor Rudolph, he never saw EcoBoost coming.
Right on cue with the death of the PT Cruiser, Buzzfeed has assembled a gallery of horribly customized examples, all of which are too horrible to ignore. Why can't we stop looking? Gah! I can't stop saying horrible! [Buzzfeed]
Brandenburg, Germany is our kind of place. Rather than a fake sled running on top of a tractor, their Santa Claus parade features a freakin' Ford Focus RS. We'll be nice, we promise. Photo Credit: Andreas Rentz/Getty Images
At the end of the video the group adds the following note: