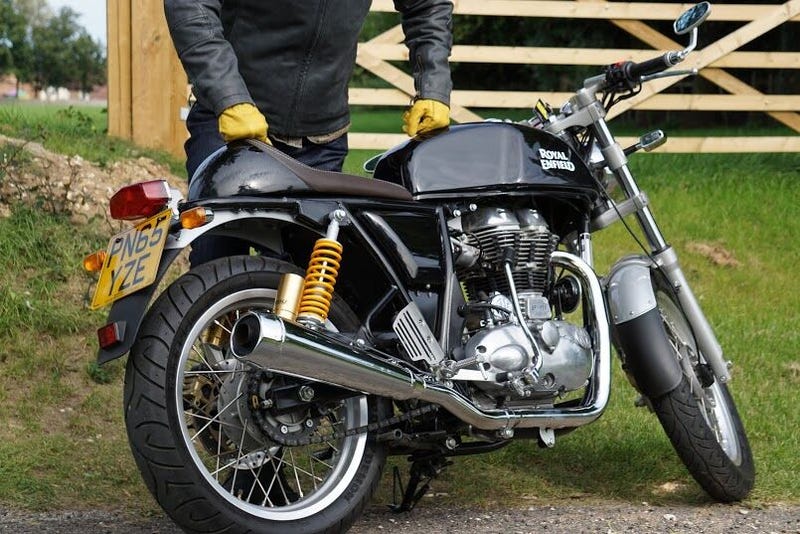 I flew across the pond to wear a bowtie, pretend it's 1950, and ride some new bikes that look a whole lot like old ones. They're from a company called Royal Enfield, and they happen to be fantastic.
This weekend, I'm getting my full retro-immersion on to check out some British motorsports history, and modern reinventions of it. Period appropriate garb, British Racing Green, pomade, and the full line of Royal Enfield's revised motorcycle lineup are on the menu at the 2015 Goodwood Revival.
Welcome to Little Car in the Big City, where I highlight fascinating cars I found walking around a town that is known for being bigger than everything else, but where every car is fighting to stand out: New York, New York.
Who knew that man-made element Berkelium, with its atomic number of 97, would be instrumental in the creation of this lightweight (800-lb!) machine? Okay, we're lying. It's a 1959 Berkeley , with a fiberglass monocoque chassis and a Royal Enfield 692cc parallel-twin mill punching out 50 British thoroughbreds.…