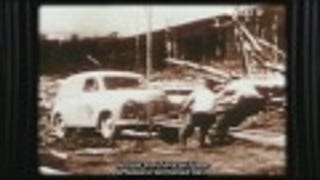 There's not much driving to do in rural Argentina in the days of high summer. Until you realize you've run out of steak. Then it's time to fire up the vintage Renault and go hunting for a butcher.
The Renault 4 may be a weird little French hatch but Madagascar's native trees have got it beat: they grow upside down.
Even though Renault never had a big presence here in North America, we can still admire the TV commercials for their cars. Spanning the spectrum from salacious to surreal, Renault ads rarely fail to entertain.