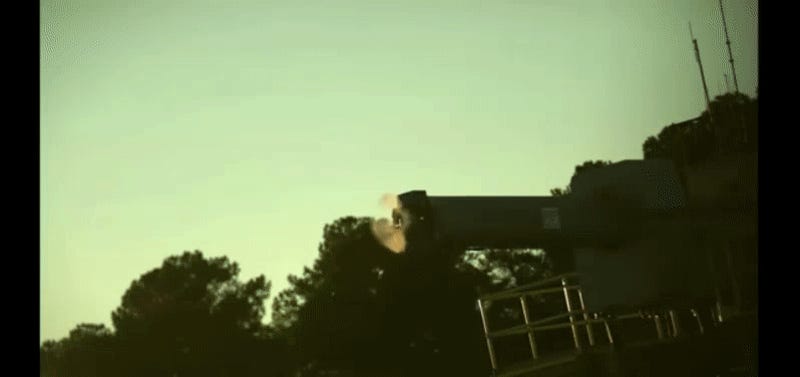 The Navy has been working on perfecting the nonconventional railgun for more than a decade now. These guns fire non-explosive projectiles through the use of electricity rather than chemical propellants—but what makes them so deadly is how damn fast the projectiles travel after being shot.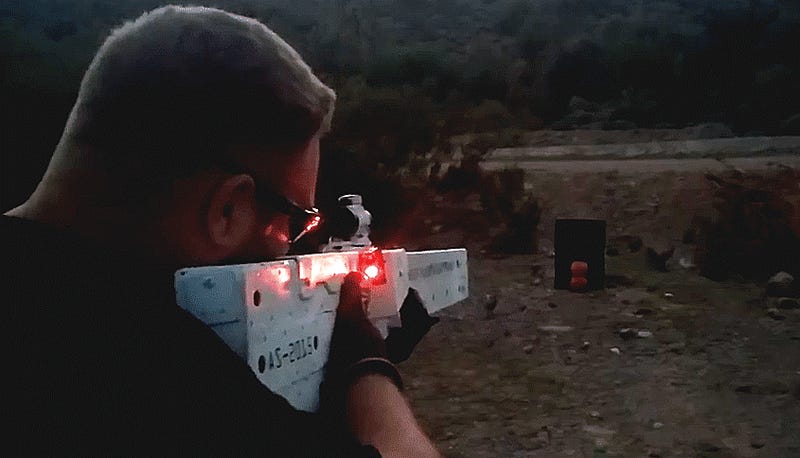 Firearms tinkerer and car nut Alex fascinated the internet with his do-it-yourself steampunk gatling gun and now he has upped the ante significantly to what he says is his own homemade railgun. The contraption looks like a weapon right out of the movie District 9 and appears to work incredibly well in the test videos…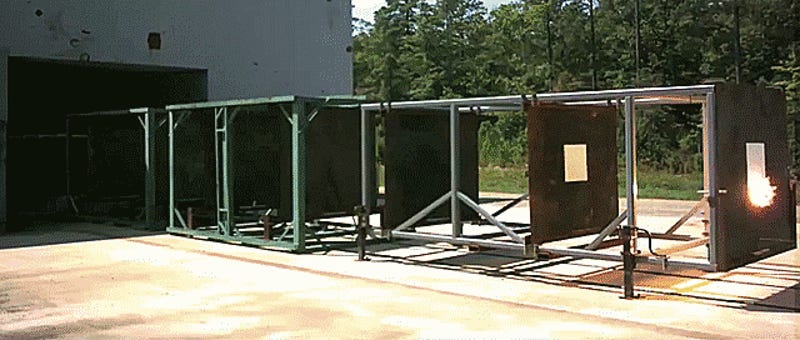 The Office of Naval Research is getting ready to deploy their electromagnetic Railgun for testing for the first time next year. But what is a gun without ammo? The Hyper Velocity Projectile is being built for not the just the Railgun alone, but also for existing 5 inch deck guns as well. And yes, it is very, very…
One of the most anticipated weapon systems of the last quarter century looks like it is nearly ready for action. The Electromagnetic Railgun made its public debut this week at the Navy's Future Force Science and Technology Expo in Washington D.C. and it is literally a BIG hit.