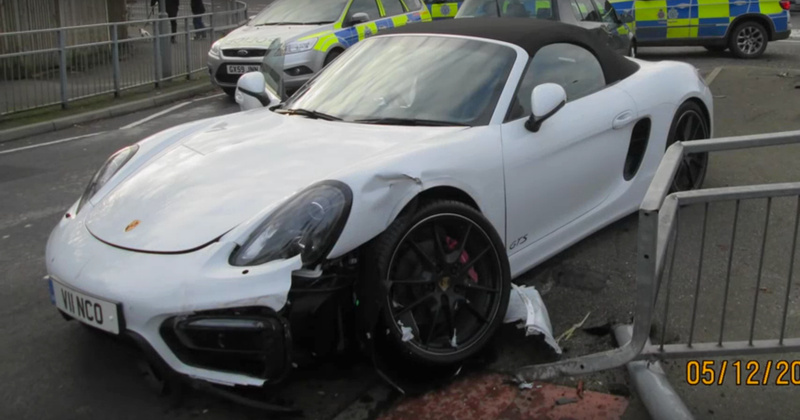 Clearly, what this British miscreant did was worthy of the six-year jail term he received, as we cannot condone the thievery and crashing of a poor, innocent Porsche Boxster GTS. However, given the roads he led police on for the chase, perhaps he stole the right vehicle? I'm just sayin'. The Boxster GTS is fantastic.
I'm a decent driver, but I'm not exactly God's gift to karting. You may be thinking "That means you aren't a good driver at all, idiot," but I'll be like, "NO, I'd just rather be in a car than a kart." Like a Porsche Cayman GTS. That would do.
I recently spent a week in a new Porsche Cayman S. It looked great, handled great, sounded great, and was capable of fulfilling every speed-desire in my heart. It was also nearly $89,000. So is the new Porsche Cayman GTS, with 15 extra horsepower, really worth it?