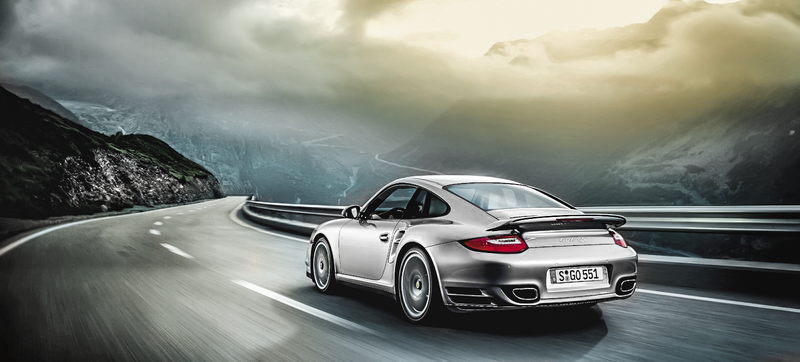 I have a confession to make. Until recently I was never much of a Porsche guy and the 911 never appealed to me. As a concept, it's astonishing that it even works, but for years, it failed to tickle my gearhead pickle—until I drove a 997 Turbo S. Then I realized that God does, in fact, exist. Here are the reasons why…
The Porsche GT3 RS 4.0 is the driver-focused 911 GT3 RS but with a slightly larger engine. And by a slightly larger engine we mean the largest engine ever officially offered in a street-worthy Porsche 911. It's a fitting swan-song for what will finally be the last Porsche 997 variant ever. We think. Probably. More…
Car, the self-evidently-named UK buff book, has joined our plea for Porsche to stop the overcomplication of the 911 range. With a Mustang-like 20 flavors available (22 in total), Porsche is beginning to look like Baskin-Robbins. Something must be done!
With the 997-generation Porsche 911 winding down, a celebratory finale is necessary. Rumor has it an ultimate, limited-edition Porsche 911 GT3 RS is planned. Only 500 copies, 500-hp and somewhere near the 500th 997 variant.
Achieving big power with turbochargers is relatively easy, but making huge horsepower while retaining driveability is an enormous task. Peak at the dyno charts and you'll see Switzer's 997 Porsche P800 makes no sacrifices on the road to 800 HP.
Our source with ties to Stuttgart tells us next year to expect a limited edition Porsche 911 C4S-based widebody Supersport, complete with duck-tail spoiler and double bubble roof.
If you want your run-of-the-mill Porsche 911 Turbo to scoot off the line with a bit more authority, get over to tuner DKR which offers an engine package for only $7,500, good for 540 HP and 571 lb-ft of torque. Considering the extent of the upgrades are an exhaust system and a performance ECU, that's a healthy kick in…
Porsche just released a set of three shots of their newest glass-roofed versions of the new 911, the 2009 Porsche 911 Targa 4 and the speedier 2009 Porsche 911 Targa 4S. Although we'd already spotted the new 911 Targas earlier this month, we're happy to hear the Targa 4 will get the new 345 HP 3.6-liter flat-six and…
Porsche tuner TechArt has created the GTstreet RS, a hardcore version of the already-insane 630 HP GTstreet. Even though the current 530 HP Porsche 911 GT2 is the fastest production 911 ever, some people just want more. So, the GTstreet RS takes a standard GT2 and applies horsepower, resulting in a 700 HP monster…
For 2009, the entire Porsche 911 Carrera lineup has been given a refresh, and now we've got the details and first shots of the all-wheel-drive 911 Carrera 4 and Carrera 4S models. Thanks to direct-injection, the 3.6-liter flat-six in the Carrera 4 now makes 345 HP, and the 3.8-liter unit in the Carrera 4S makes a…
Someone just let slip loose on the internet all of the details for the changes we'll see to the entire 2009 Porsche 911 lineup, including the accompanying information on when that data was supposed to be released. Let's just say that in some cases, this info isn't supposed to see the light of day for months. Of course…