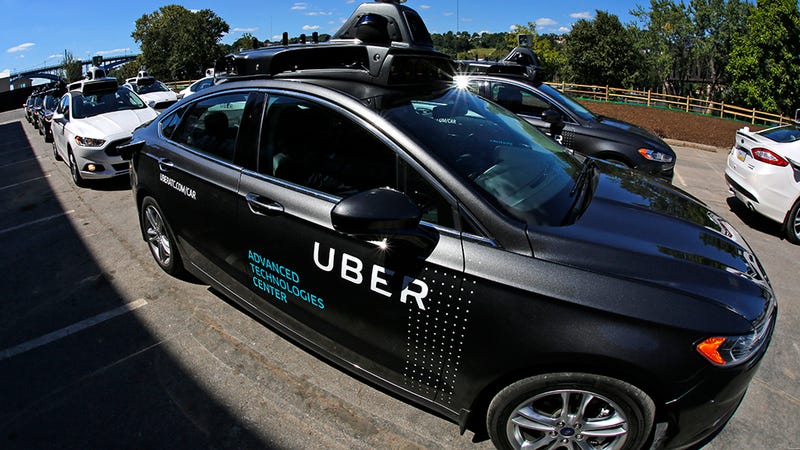 Emails obtained by Motherboard show that Pittsburgh Mayor Bill Peduto has an extremely cozy relationship with Uber's CEO Travis Kalanick. The mayor has actively attempted to influence government proceedings on behalf of the ride-sharing giant.
As a big urban walker, I like to head for the hills. So when I stumbled upon this list of the steepest streets in the U.S., I just had to see what they looked like, and I started planning a trip to hit all of the most insanely steep stretches of our American streets. The scariest thing? People live (and park!) on them.
Somehow — and no one in Pittsburgh is quite sure how — this Saturn VUE entered a traffic circle like any normal car but then went airborne and ended up rubber-side up in the spout of a park fountain. The whole thing played out like what happens when the bad guy crashes during some big-budget action movie chase.
An estimated $100,000 fell out of a bank courier van in outer Pittsburgh on Wednesday afternoon when its doors accidentally opened up on the road. All but $400 is still missing. People of Pittsburgh, please give the money back, the bank misses it very much.
A single mother in Pittsburgh who was recently carjacked received a replacement car from an anonymous good samaritan. The man gave her a Honda Accord wagon once belonging to his late, 97-year-old mother. He figured she'd have been thrilled if her car went to someone in need. Suck it, hate.