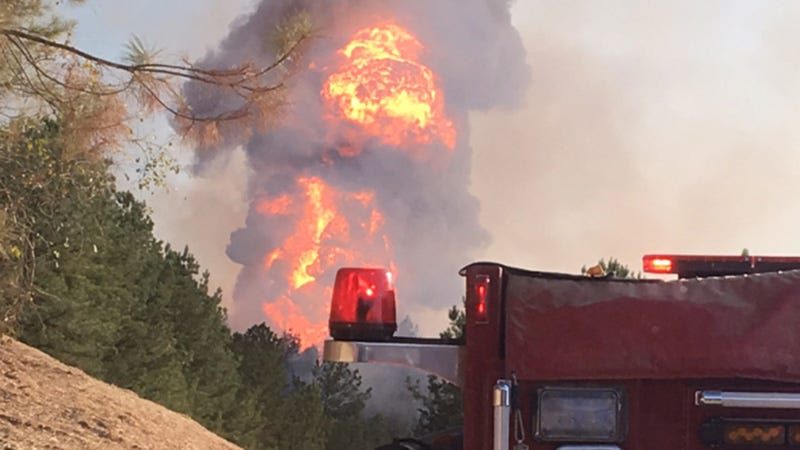 Back in September a pipeline in Alabama burst and put most of the Southeast in a gas shortage. Almost unbelievably, the same pipeline burst again yesterday afternoon, this time in a massive explosion. One worker is confirmed dead and five others are injured.
A major East Coast pipeline leaked around 250,000 gallons of gasoline, or roughly 6,000 to 8,000 barrels, in Alabama last week and is expected to raise the price of gas by five to ten cents in the surrounding states, according to local CBS station WIAT.

Someone in western Michigan decided to up the ante today for environmental activists looking to make a statement: Protesting against a company's pipeline that caused the worst inland oil spill in U.S. History in 2010, a guy hopped inside the pipeline and isn't coming out.