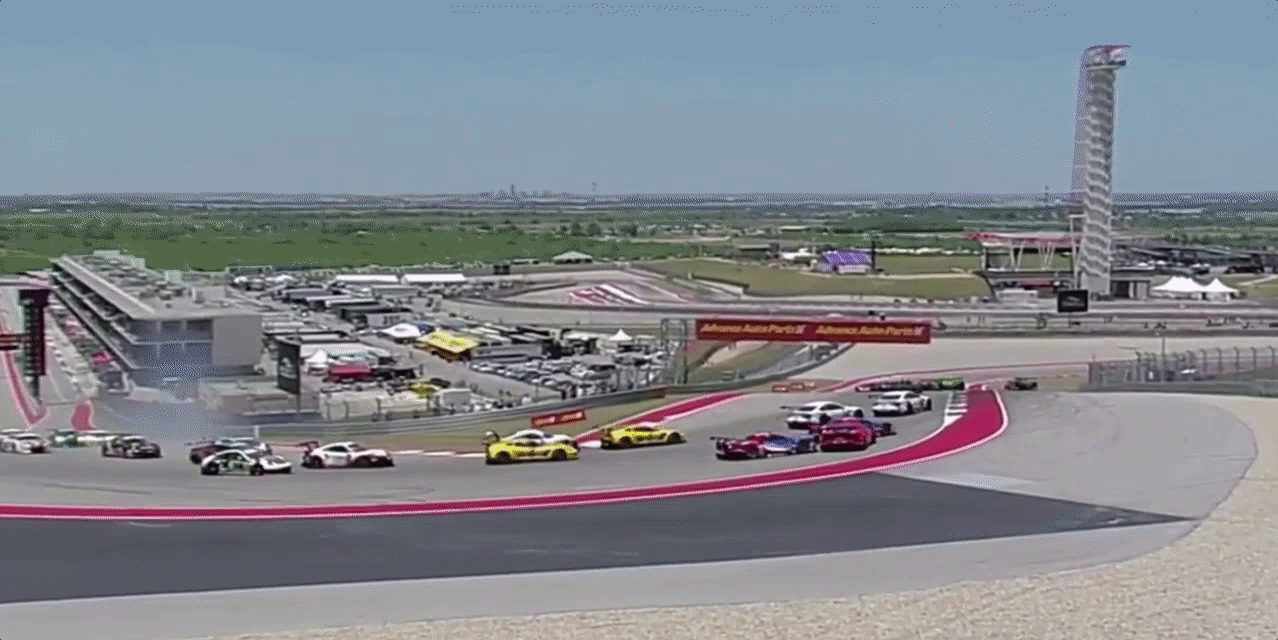 For many fans, GTLM is our favorite class in the IMSA WeatherTech Sports Car Championship, with all the major factory teams. Hopefully you're not a Ford or Ferrari fan today, as both Fords, the lone Ferrari, one Porsche and one Corvette were all involved in a first turn pileup that forced them back in for repairs.

Not one, but four cars at ate the wall outside the Belle Isle Grand Prix circuit's Turn 1, and the second-place car spun at the last moment as well, throwing away his close battle for the win. Here's how the last-lap insanity unfolded and why this was a pile-up that probably never should have happened in the first…
A mixture of snow and black-ice caused major accidents across the Mid-Atlantic yesterday, including a 30-car pileup in West Virginia. This dramatic video from a GoPro-enabled Mitsubushi Evo driver shows exactly how this accident (and accidents like it) happen. Warning! Completely-understandable NSFW language inside.
Dense Wednesday morning fog along California Highway 99 near Caldwell led to a mangled wreckage of 49 cars and four tractor trailers.
A horrific crash involving at least 200 vehicles occurred this morning on the highway between Dubai and Abu Dhabi. At least six people were killed, it's unclear how many were injured. Several of the vehicles caught fire after the series of crashes, which are being attributed to the heavy fog. Speaking to the Gulf…
A headline like that is like announcing Takera Kobayashi as the fastest hotdog eater in the world, or the Spice Girls to be the suckiest band ever — you run the risk of something coming along and going to the next level. Like Joey Chestnut. Or The Pussycat Dolls. This crash footage is from a time when we would have…