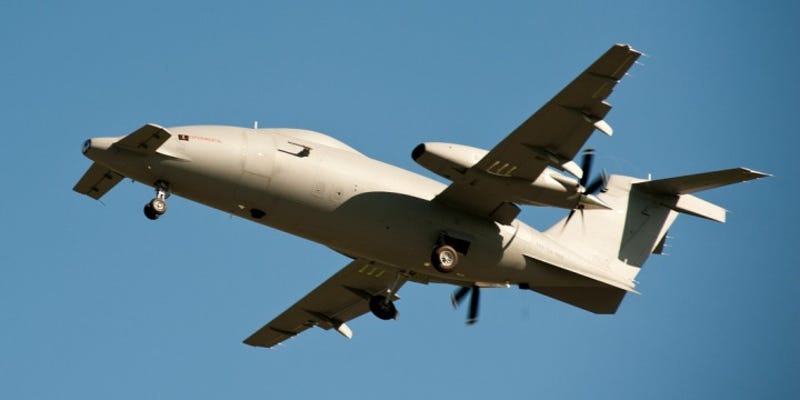 Piaggio has successfully removed the pilot from the Italian aircraft manufacturer's popular twin-engine, turboprop, pusher-type executive transport. The P.180 – affectionately referred to as "the flying catfish" – has been redesigned into an unmanned aircraft for the Italian Air Force, and it's got a new name: the…
You would think a two-minute short film starring octopuses in love and in which the fastest vehicle is a Piaggio Ape cannot possibly be filled with fast-paced action. But you would be wrong.
With a pickup bed able to fold up into a vertical storage bin, Adam Schacter's CarGo concept is a Piaggio Ape for the 21st century. Like its ultra-stylish Italian predecessor, the battery-powered single-seater's designed for frequent deliveries in dense cities.
Trucks are big things with big V8 engines, spewing diesel smoke, correct? Not quite. Trucks are things for hauling other, smaller things—and when the hauling is on the narrow streets of Italy, nothing beats the pint-size Piaggio Ape.
/> Not only will Piaggio's new HyS scooters be environmentally friendly, but they'll boast 85% stronger acceleration too. The parallel hybrid engine is remarkably small, requiring no visual modifications to the Vespa LX, Piaggio X8 or MP3, while hugely improving the gas mileage of all three. Capable of recharging…
It seems like everyone's trying to get in on the cross-branding action for the new upcoming Transformers movie, and the Piaggio, the maker of the Vespa death trap on wheels scooter is no exception. They've got a new promotion running starting tomorrow branding the Vespa as a "Transportation Transformer." For real?…
When we used to work at the corner of Polk and Turk in SF, we often found ourselves jealous of our co-worker Matt, who would cross the Bay on his Honda in record time and then only pay five cents an hour to park his bike right in front of the office. Matt, on the other hand, was jealous of our skills with the ladies…
The Motorpasions had this posted on their site and we fell in love with it. It doesn't matter that we no habla Espanol. Or for that matter, Eye-talian. Because Vespa is universal in any language, as are fresh-faced, sexy Sixties mod girls. The only downside to this absolutely exquisite piece of vintage Piaggio…
Italy's maker of all things small and puttery, Piaggio, has come up with a high-tech scooter with three wheels. But get that picture of grandma's Tri Rider out of your mind. This trike has two wheels in the front and one in the back, a setup it shares with a couple of late-model concept cars. The Piaggio MP3 — an…