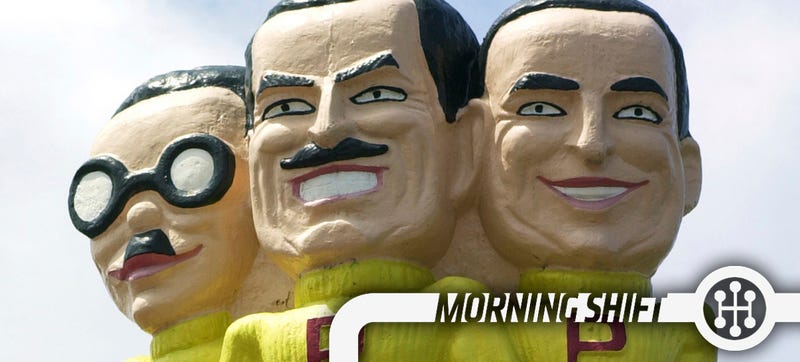 Good Morning! Welcome to The Morning Shift, your roundup of the auto news you crave, all in one place every weekday morning. Here are the important stories you need to know.
When a cute girl came into a reddit user's shop to get her oil changed, she mentioned a "slight" grinding sound coming from the ... what's that part called again?
We're going to stop short of calling this the world's worst custom BMW, like we did with yesterday's gag-inducing Corvette, but this poor 328 is certainly right up there with the world's tackiest. It's like a faux-chrome trim factory exploded.
With the Starion, Mitsubishi battled the 6-cylinder cars from Nissan and Toyota by turbocharging their four-banger. Today, Nice Price or Crack Pipe has an '85 that's gone to Pep Boys to get reinforcements.
As cool as Ueli Anlicker might be, his work doesn't stand a chance lined up against this Dodge Charger. Which do you prefer, the stick-on blower or the Cobra hood ornament epoxied on top?