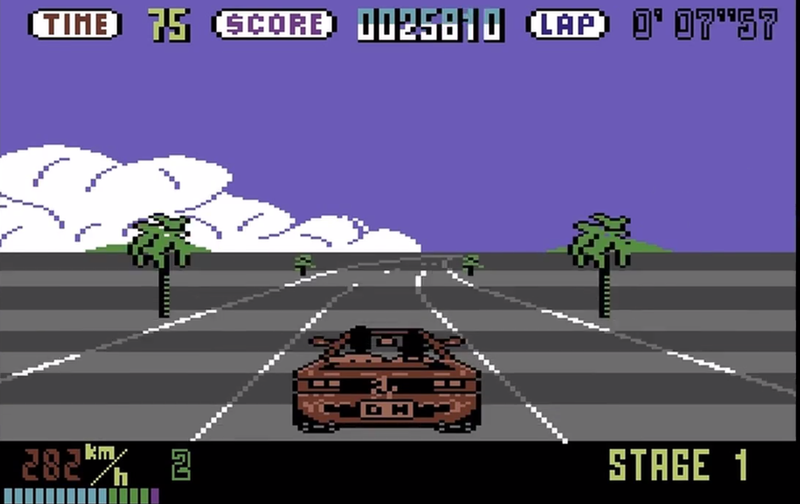 If you grew up in the 80s or 90s and loved cars, you're probably familiar with Sega's OutRun, one of the best arcade driving games ever made. But getting it from the arcade to your home was no easy task. Oppo's Gabor Vajda talks to the developer of the Commodore 64 version about how that happened. Make sure you turn…
Outrun Europa is a compilation album themed around a drive through Europe and features 27 of the best artists in the Outrun genre. The album was recently released by Plaisance, Vincenzo Salvia and Nightcrawler who have made it available as a free download on Bandcamp.

Before the days of Gran Turismo on your home gaming console you had to occupy local arcades to hone your digital driving skills. Here is a trip down a virtual memory lane.
Garnet Hertz of the Pasadena Art Center College of Design is installing wheels, motors, and other equipment necessary to turn an OutRun arcade cabinet into an actual running car that renders on-screen what's happening in real life using GPS sensors.
In honor of the vehicular hoonage video games allow us to safely perpetrate, we've selected these, the ten greatest cars from the annals of video game history. They have challenged the deftness of our readers thumbs, the quickness of their eyes and the flexibility of their notions of how gravity works. Whether in a…