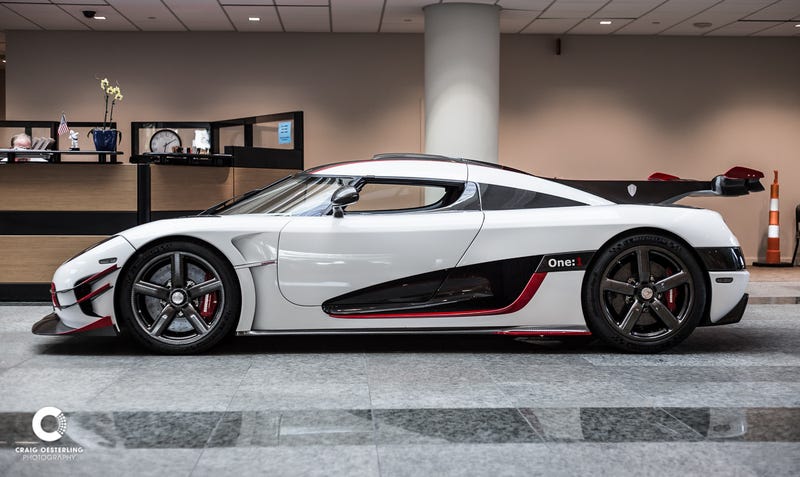 A friend of mine who knows me through our local Cars & Coffee works for Michelin. This week they had the very last One:1 (1 of 6 worldwide) in their North American Headquarters for three days. The One:1 is shod in custom Michelins, naturally. Specially developed Pilot Sport Cup 2s. Of course they're specially…
There's something so viscerally satisfying about this, and there's important lesson as well. Look, if you're going to lie on Twitter about having an absurdly exclusive supercar to drive around, best to not tag the only people in the world who know you're lying. Like this guy did, with a black Koenigsegg One:1.
One of the first, if not the first, Koenigsegg One:1 supercars to be delivered in America has arrived to a Miami tuning company after its U.S. debut at Monterey Car Week back in August. It also happens to be the best of the five customer available liveries, so we're totally jelly.
If you're looking for the absolute fastest car you can buy, and don't quite have enough cash for a Veyron, boy are you in luck. Well, in luck if you're one of five other lucky people in China. Because Koenigsegg's incredible new car, the Koenigsegg One: 1, will very likely be the fastest car you can buy (0-60 in a…