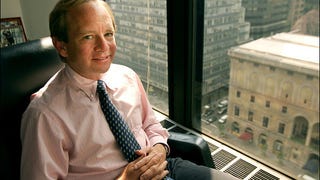 Treasury Secretary Geithner announced today Steve Rattner, former Wall Street financier worth more than $188 million, is stepping down after five months in Washington as the President's "car czar." He does know the U.S. automakers ain't fixed yet, right?
President Obama's Auto Task Force cut Chrysler's planned bankruptcy marketing budget, $134 million for nine weeks of advertisements, in half. Apparently the Obama Administration's like Bo Jackson from those old Nike "Bo knows" commercials.
In an interview today, Steven Rattner, lead advisor for President Obama's Auto Task Force, gave the first public statement about the group's mission when he said "bankruptcy is not our goal" for GM and Chrysler.