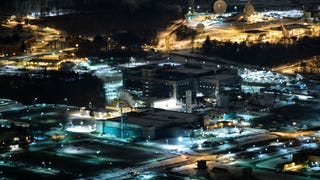 Hackers say they've breached a hacking group known as the Equation Group, which is widely speculated to be an offshoot of the National Security Agency. The hackers have provided some files including what could be parts of the agency's surveillance tools, but are demanding millions of dollars in bitcoins for the rest.

Submarines are a lot like Batman, they are covered in rubber and are great fighters, but they are gadget toting stealth detectives at their core. Of the Navy's sub force, there is no boat more capable at sleuthing under the high seas than the heavily modified Seawolf Class submarine, the USS Jimmy Carter SSN-23.
A legal website used by attorneys to privately discuss case law is shutting down after 10 years because the owner no longer feels the site's users are protected from government spying. After federal threats led to the closure of several secure email providers, the publisher of Groklaw closed her own operation last…
Last night, the Washington Post and Guardian dropped concurrent bombshell reports. Their subject was PRISM, a covert collaboration between the NSA, FBI, and nearly every tech company you rely on daily. PRISM has allowed the government unprecedented access to your personal information for at least the last six years.…
Starting with the LAPD, up to 40,000 Chevrolet-badged Commodore police vehicles could be exported annually in a deal to replace Pontiac G8 volume lost by GM killing Pontiac. A re-badged Commodore police car? Sweet.