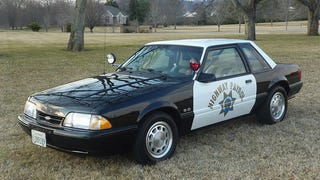 If you happen to be an extrovert, like say, Charlie Sheen, then an SSP Mustang in full CHP livery might be the perfect car for you. Today's Nice Price or Crack Pipe '92 EVOC is just such a car, although I think Charlie'd be more comfortable in back.
New photos of the Subieyota/FT86 show the new "Subaru Rear-Wheel Drive Sports Car Technology Concept" will be a hatchback. Will the same be true for the Scion/Toyota version?
Whether Fast or Square, VW's Type 3 was all about the back. One back we in the U.S. didn't officially get was the Notch, but Nice Price or Crack Pipe has one that might make you say baby got back.