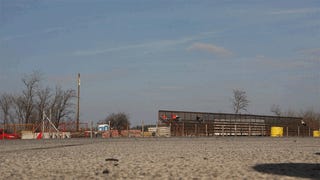 There are 22-year-old cars and then there is Honda's ethereal NSX, still as mellow and brutal, as sleek and industrial as back in the day when Ayrton Senna was still around to contribute his magic to its chassis.
An eccentric, failed French minivan-coupé first owned by a Brobdingnagian sumo champion is actually one of the greatest grand tourers ever made.
And before that, an army of freshmen and synchronized wristwatches. This particular example is from the Wrocław University of Technology and shows a KITT light show and rudimentary race cars.