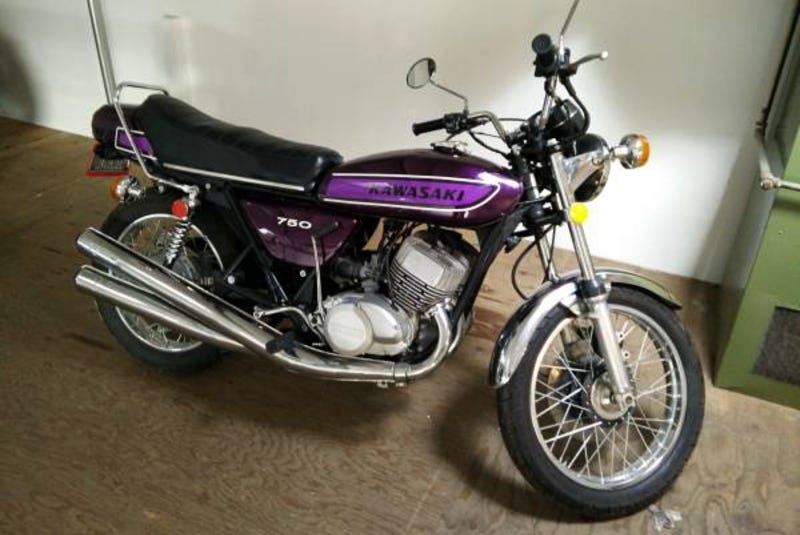 Ninjas are supposed to be stealthy. There'll be nothing stealthy about the two-stroke how of today's Nice Price or Crack Pipe Kawasaki H2C however, and maybe its price will have you howling too.
The monument to motorcycle madness that is the Kawasaki Ninja H2R sounds absolutely as pants-pissingly ferocious as you'd think a 300 horsepower supercharged track monster would. This quick recording probably doesn't do the real deal justice, but it's pretty damn inspiring.
Yes. Three-hundred horsepower. That's what Kawasaki's absolutely deranged Ninja H2R is putting out. They say it was made "to offer the kind of acceleration most riders had never experienced." Apparently you have to qualify that statement with "most" because of the handful of riders that also pilot SR-71 Blackbirds.
Take caution before reading this Craigslist posting, otherwise the gushing torrent of testosterone contained within this buffet of manliness will give you washboard abs and an unstoppable craving for beef jerky faster than you can say Chuck Norris.

What do you get when you cross a baker and a ninja? A dead baker. Never cross a ninja. What you see here is all the proof you need that rally fans are the most hardcore racing fans out there (Oh, you say you camped for a day outside the Texas Motor Speedway in your 38-foot luxury RV? It just doesn't measure up to…