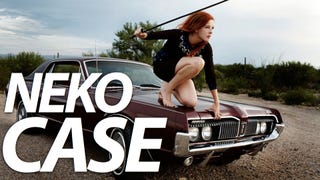 Neko Case isn't just one of our favorite musicians, she's also a gearhead with a philanthropic streak currently raffling off her '67 Mercury Cougar. She's here live, in the comments, answering your questions about the car, the music and the charity.
Singer and vintage muscle car enthusiast Neko Case is raffling off her '67 Mercury Cougar to benefit the 826 National educational writing group. Questions about the car? Questions about her music? You can ask her, here, tomorrow at 12:00 EST.
One of our favorite albums this year is Neko Case's Middle Cyclone — and not just because of her booming voice. At 39, she's just barely a cougar, but what she's sitting on definitely is.