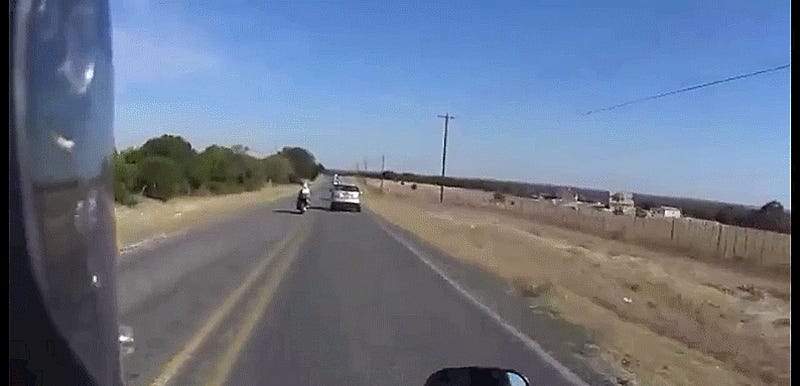 I tried to stay out of all of the conversation about that now-infamous crash where a car swerved and hit two people on a motorcycle. I followed along as the comments climbed north of 4,000 between the initial post and news of the driver's arrest. But this thing just keeps nagging at me.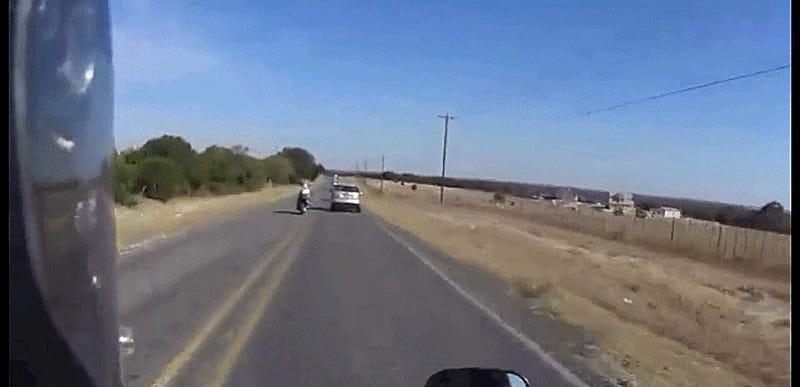 William Crum, the Texas driver who hit two motorcyclists as they tried to pass him in a no-pass zone and whose "I don't care" statement afterward went viral over the weekend, has been arrested and charged with two counts of aggravated assault with a deadly weapon.
A bill that will permit motorcycle "lane splitting" sits stalled in the Arizona legislature. Legalized lane splitting could have saved the lives of three motorcyclists killed in yesterday's horrific Phoenix crash caused by a careless dump truck driver.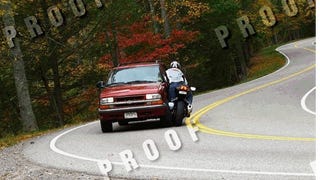 The Tail of the Dragon, a magical stretch of road in North Carolina, has 318 curves in 11 miles. This is what happens when a motorcycle rider can't keep himself between the lines.
I don't like helicopters. I've only been in one once, and it crashed."

That's the first thing I remember saying, as the paramedic was strapping me to the back board. Apparently my argument worked because they decided to cancel the air lift and take me to the hospital by ambulance instead.