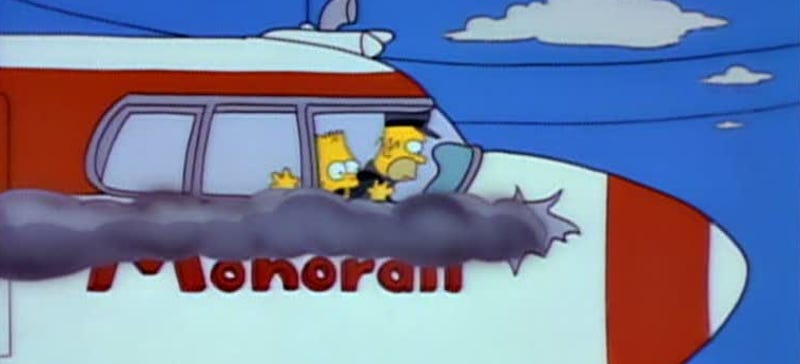 Nashville, Tennessee, can be incredibly congested, with cars, at times. And in a desperate bid to relieve that congestion, the Tennessee Senate just voted 31-0 to study the feasibility of building a monorail to transport people to and fro. And if it worked for Ogdenville and Brockway, it might just work for Nashville.
This one's for the people who give you more reliable subway directions than HopStop, who can describe to you, in detail, the metro map in any given city, and who want to ride the bus "just because." These transportation-themed gifts will fare well for any and all overzealous public transit enthusiasts in your life.…
Two monorails collided on Sunday at the Disney World park in Orlando. Witnesses say a single train was stopped at the Ticket and Transport Center when a second train rammed it from the rear.

• Oh, if we had a billion dollars, well we'd buy these cars. [Forbes]
• We sense fear in Toyota. Fear leads to anger, anger leads to hate, hate leads to recalls. Yes, we sense much fear in Toyota...and Dennis Cuneo. [Automotive News]
• Yeah well, did you do a choose your own adventure? We think not. [Detroit News]
…