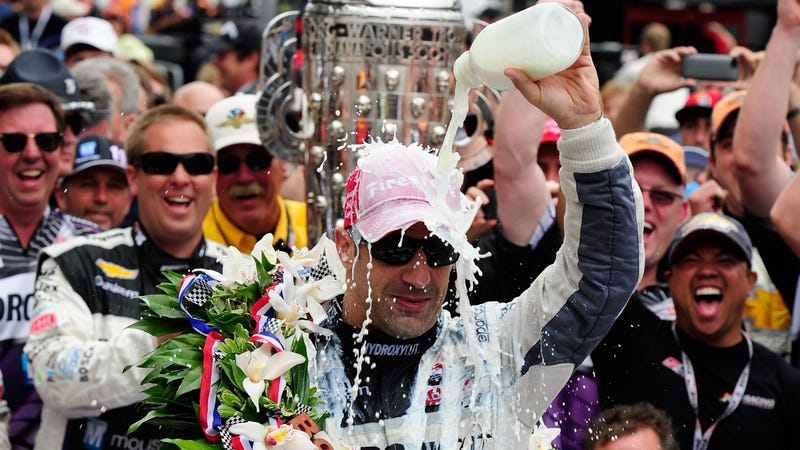 The grandest tradition in all of racing is, of course, pouring copious amounts of cool, frothy milk atop ones' own head. It just makes sense. To that end, the Indiana Dairy Association releases a list of each drivers' milk preference should the nearly impossible happen, and they win the Indianapolis 500. Here's that…
The Indianapolis 500 doesn't greet winners with a big bottle of champagne as most races do. They hand the winner an ice cold bottle of milk. This creates a curious artifact every year: a list of driver's milk preferences. Who wants the whole experience? Who'd rather water it down? Behold! Here's this year's list.

Fan-favorite IRL driver and sweetheart, Danica Patrick was captured this month promoting healthy, strong bones in her new Got Milk? ad campaign that'll get the boys running to the local Circle K.