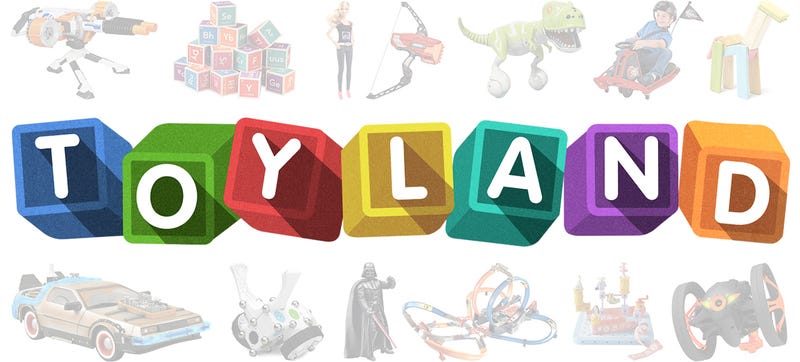 We love toys around here. We love writing about them, playing with them, shooting each other in the face with them. But while we try to find any excuse we can to share them with you, there are some toys that just aren't quite tech enough to fit on Gizmodo. That's why we've created Toyland.
Recently, Slate published an article entitled Down with Lifehacking, arguing that life hacking—our bread and butter around here—is just a time-wasting buzzword that doesn't make anyone's lives better. Obviously, we think differently.
While test driving a $250,000 Bentley Continental GTC Speed, magazine editor Kate Winick crashed the car after swerving to avoid a UPS truck.
So far, what we know about Adam Carolla's "The Car Show" is that, in fact, it will be a show about cars. Also, John Salley. [autoeclectic]
Today's Jalopnik is Tiger Woods-free. Well, except for mentioning his name just there.
Slate continues to follow its secret tagline of "Contrarianism is almost as good as actual wisdom," asserting it's "not so bad" for cars to run on software making them out of our control. Fun faux Slate headline guessing game below.
Dan Neil, the Pulitzer Prize-winning auteur-de-autos who's an ecstasy-to-read-thanks-to-added-adjectives-and-use-of-dashes, will be taking his pretty mug and precious prose across the country from the Autos-Section-less LA Times to the Wall Street Journal. This should be interesting.
Two years after the first speed-limit enforcement cameras were installed in the Arizona hamlet of Scottsdale, ABC News decided to send three of its crack journalists on a mission to aggressively investigate whether they work. The answer? Yes! Wow—Lisa Stark, John Parkinson and Imaeyen Ibanga, your dedication and…
David Pitlyuk, of davepit.com, decided to venture out into the dark and dangerous blogosphere to ask the top non-auto bloggers what they drive. The answers were even more anti-climatic than you might imagine. The majority of the bloggers drive four-door sedans: Camrys, Maximas, Corollas, CRVs, RLs, etc. There were a…