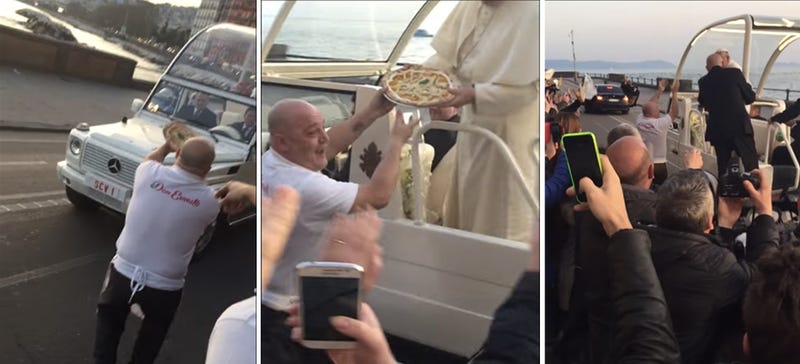 Watch what looks like the happiest moment in this pizza guy's life; handing a fresh pie straight to Pope Francis as he rolls through Naples in his bulletproof G-Wagen. Also, an errant soccer ball penetrates the papal motorcade's remarkably weak security.
Actress, musician and clothing designer Hilary Duff got a parking ticket last week, just like the little people. Not like the little people however, is that she got it on her $100,000-plus Mercedes G-Class. [CelebrityCarsBlog]
Über-tuner BRABUS claims their Gelandewagen is the most powerful off-roader in the world — and they've got a tuned Mercedes V12 Biturbo with nearly a grand of torque under the hood as exhibit A.