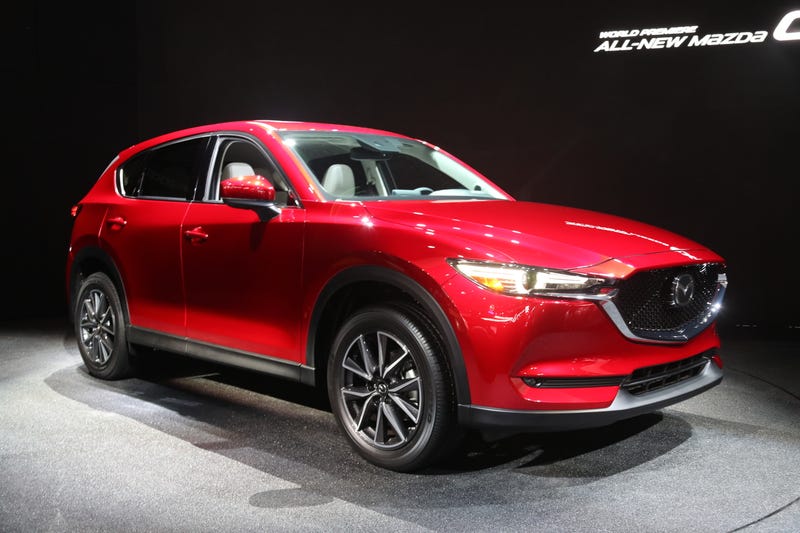 Hey, remember that diesel Mazda engine you were promised way back when? The one that was delayed and sidetracked and then questioned entirely when a certain German automaker decided to ruin oil-burners for everyone? Well, we're finally getting it. Soon. Mazda swears, this time.
I hate to say I told you so, but we pretty much called it a couple of month ago, and it turns out Mazda was also listening to all who demanded a sporty crossover that's almost exactly like a wagon but slightly taller overall to fit your active lifestyle.
The Nissan Juke is one of the most ridiculously entertaining compact crossovers on the market, and only one company could give that high-riding insectile freak a run for its money. And that's exactly what Mazda plans to do with the new CX-3.
I know what you're thinking: So what? The last one was a boring, minivan-esque suburban driveway flower. But the latest Mazda CX-9 Crossover, to be introduced in North America sometime late this year or early next, will be all new.