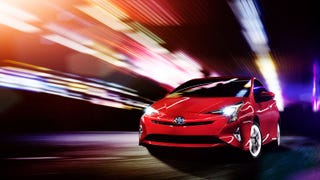 Photos of Toyota's shiny new 2016 Prius leaked onto the Internet this week, supposedly boasting an estimated 60 MPG rating. But should you rush right out to reserve one of your very own? Not so fast. It all depends on the fuel efficiency of whatever you're driving now.
Rain hitting your windshield can mean dicey road conditions and traffic snags. According to XKCD's What If, the force of those drops hitting your windshield can also destroy your car's windshield. Lesson learned: don't drive at speeds of Mach 1.5 in a downpour if you want your glass to survive.
In a surprise move, Transportation Secretary Ray LaHood stepped down this morning and announced he will be replaced by a collective of super nerds. Their first act is to institute these new equation-based speed limits.