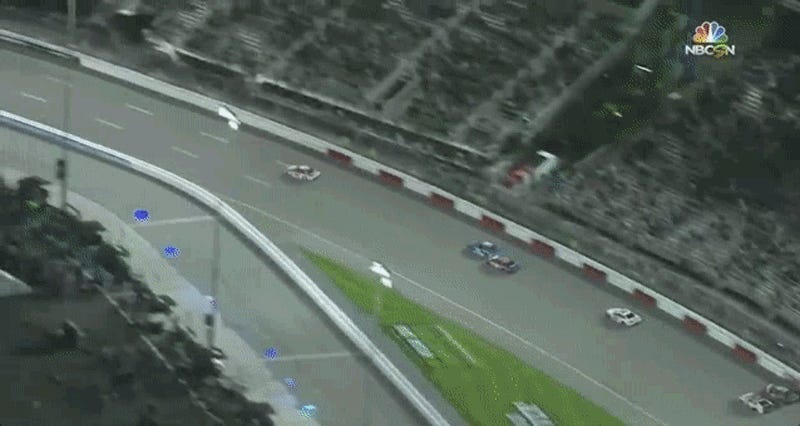 It looked like campionship leader Martin Truex Jr. would cruise home to an easy win at Richmond International Raceway until Derrike Cope touched the wall with three laps to go. But he didn't end up winning tonight—Kyle Larson did. Now the playoff grid is set and we'll see if Truex gets upset there as well.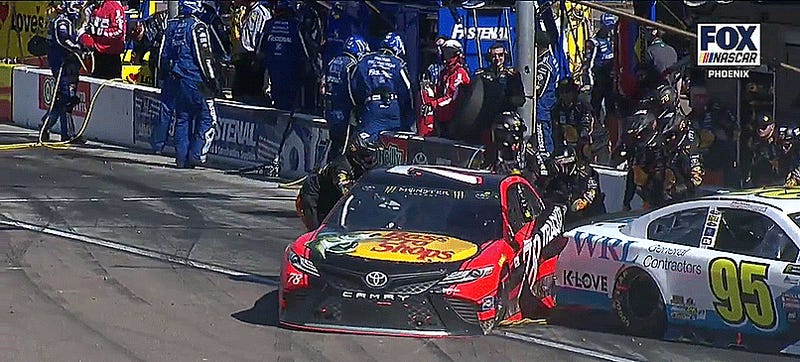 Not content to merely ruin Porsche's shot at winning the 12 Hours of Sebring, air hoses also ruined one of Martin Truex Jr.'s pit stops during today's NASCAR Cup Series race. The air hose from Michael McDowell's car caught the corner of Truex's wheel well and didn't want to let go.

Martin Truex Jr., winner of two races in this year's NASCAR Chase for the Sprint Cup and a title favorite, was minding his business at Talladega Superspeedway. That's what you have to do, because avoiding wrecks is key. But engine issues sent him to the garage, potentially knocking him out of the Chase.
NASCAR fans are a bit outraged at the fact that the series swore they'd crack down on Chase for the Sprint Cup competitors who failed the post-race technical inspection, and Chicagoland Speedway winner Martin Truex Jr.'s car failed after that anyway. But it's by such a minuscule amount that NASCAR may not even bother,…
NASCAR's timing system only goes to three decimal places, so it's very possible for two drivers to run the exact same qualifying speeds and times. Today, this happened to second and third place qualifiers Joey Logano and Martin Truex Jr. So why does Logano get to start from the front row if they both tied?
Martin Truex Jr. is the ultimate underdog story. He drives for a modest one-car Sprint Cup team. This is the farthest he's ever made it in NASCAR's playoff-style Chase for the Sprint Cup. And now, the man is just on fire. Nah, dude. Like, literally on fire.
NASCAR had a red flag of its own today when the Sprint Cup race at Sonoma Raceway had to be stopped briefly to repair the tire barrier that Martin Truex Jr.'s car annihilated.