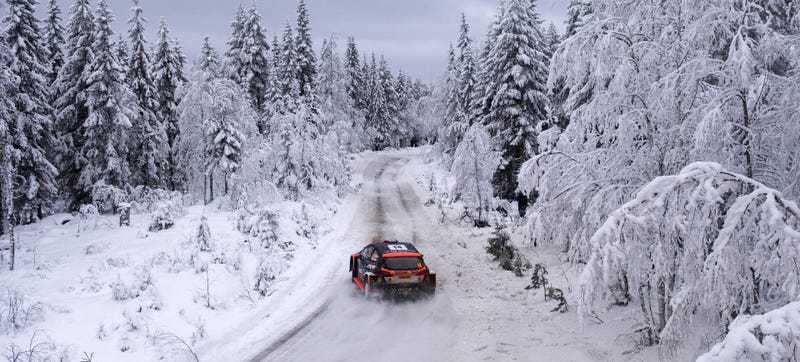 World Rally Championship driver Mads Østberg lost a wing on his Ford Fiesta during Rally Sweden at speeds of nearly 124 mph. The sudden loss of downforce was a butt-puckering moment for sure, and made the car a handful to drive. Fortunately, fans found the wing and delivered it back to Østberg's team.

While working on his Ford Fiesta RS during the FIA World Rally Championship's Wales Rally GB on Friday, series co-driver Ola Floene believes he was bitten by a snake on the left hand. He didn't realize at the time that he'd been bitten, and continued to compete through Saturday with a giant, swollen hand.

We last met Norwegian rally driver Mads Østberg when he successfully set the world record for jumping on snow in a rally car, but he seems to be having a much worse time in Portugal.
The man with the world's coolest name has now (unofficially) broken the record for the world's longest jump on snow. Ride along with Norwegian rally driver Mads Østberg as he jumps his Fiesta WRC car 164 feet through the air.