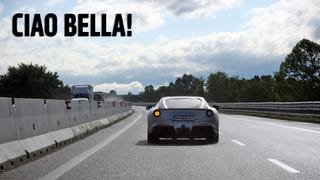 Today, Attila Nagy of Gizmodo and I drove for ten hours through sunshine and rain to get to Lake Como in time. The Concorso d'Eleganza Villa d'Este starts tomorrow morning, and you will see everything that matters. We have plenty of cameras to make sure of that.
Nestled in the Italian Alps, Lake Como is a novel desitnation on its own. Throw in several dozen rare, exotic, and concept cars, and you've found paradiso. Eccola! (that's Italian for voila! Last weekend's Concorso d'Eleganza Villa d'Este attracted a host of drool worthy cars and motorcycles over the weekend.
Now that Google Street View is trickling down the European highway system, it's time to go on the prowl for fancy cars.