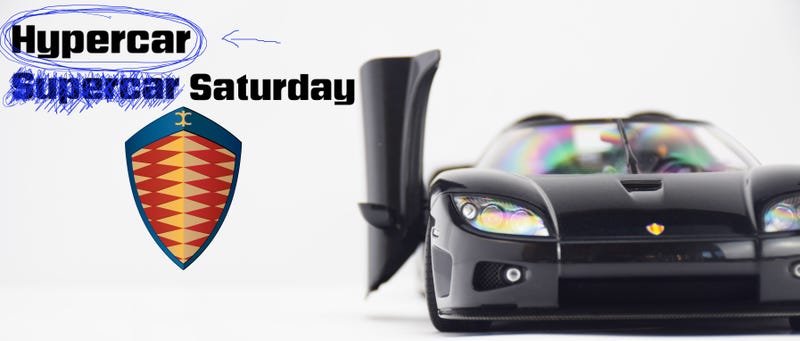 I have such a fascination with this still-relatively-obscure car manufacturer; the engineering solutions in this car alone stand out in a world left sorely wanting of truly maniacal ingenuity. Many supremely fast and expensive vehicles exist nowadays with which to test the limits of road-car technology, or to cruise…
A crash at the Gran Turismo Polonia involving a Koenigsegg CCX injured 19 people, four of them seriously, who were watching the start of the rally race. The cars were on their way to Poznan after leaving from Gdansk.
Driving an 806-horsepower Koenigsegg CCX during a New York winter poses a few problems, not the least of which is this: cold tires equal a crash-o-matic lack of grip. Maybe that's what happened to this guy on Long Island. Wait, there's a Koenigsegg CCX in New York?
The Ford Granada is the unsung hero in the company's portfolio. It's completely unassuming, largely unknown, and capable of accepting any drivetrain a Mustang can swallow and more. Here, some nutter has put a Koenigsegg-style, 1700-hp twin-turbo V-8 in one.
A New York dealer decided to take his customer's Koenigsegg CCX out for a spin... into a wall and an innocent Porsche 911. Around here, that's what we call a very bad day. [Wrecked Exotics]
Louie Edgi, a cancer patient currently residing in the horribly frigid area of Norman Wells, Canada, has won the Cash and Cars Lottery, which supports the Alberta Cancer Foundation and the Canadian Cancer Society. The prize? A Koenigsegg CCX. The catch? Norman Wells is a remote town up in God's Country with only one…
If the Porsche Panamera and the Aston Martin Rapide aren't exclusive or fast enough for you, wait until the Geneva Motor Show next spring. A report from Car Middle East claims the mad men over at Koenigsegg are planning a four-door, all carbon fiber, 700 HP super sedan to make those others look like photo-chopped…
Remember the Christopher Walken skit on Saturday Night Live where the inveterate creepy guy continues asking Will Ferrell for more cowbell? Well the Koenigsegg CCXR Edition needs more carbon fiber. The rebodied CCX is positively rotten with the stuff and the twin turbocharged, E85 sipping 1018 HP heart makes us almost…

Where else would the first street legal Koenigsegg CCX end up than swinging Las Vegas? The great thing about bringing the car to Vegas is that if you accidentally marry a tranny stripper one night you can just take the CCX to its top speed of 245 mph and go back in time to prevent the nuptials (and whatever else…
Thursday's Bugatti vs. McLaren debate was fun, no? The McLaren handily won, garnering just over 65% of the vote. And I don't think anyone is too shocked by that result. Given the choice between pre-meltdown Jenna Jameson and Taylor Rain, the true connoisseur chooses Miss Rain. Every time. Ahem. Today we're presenting…