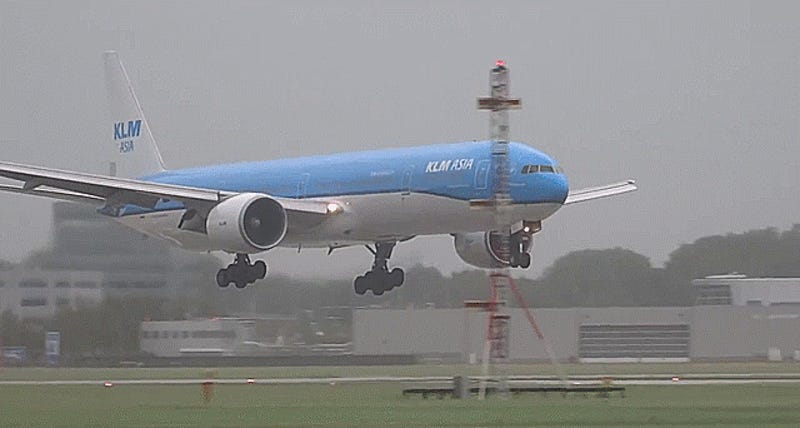 Extreme crosswind landings can be terrifying, and yesterday, pilots in the Netherlands were thrown into the crucible when the worst storm in 100 years rocked Amsterdam's Schiphol Airport with winds up to 75 miles per hour. This incredible video shows a KLM 777-300ER pitching and rolling until the last possible second.
I'm not someone who has ever slept well on a plane. Even during my two trans-Atlantic red eye crossings in Business Class, I got maybe 2 hours, tops. But Airbnb is holding a contest, in which the winner and 3 guests can stay on board a nicely-appointed MD-11 at Amsterdam's Schiphol Airport for a night.
Yes, that viral video of KLM's "lost and found" dog reuniting passengers with their lost phones is adorable. But sadly, it's just an ad campaign. The dog is not a permanent member of KLM's actual lost and found team.
Lost in a thunderstorm over southeastern Australia, Captain R.D. Parmentier and his crew were desperately trying to find a place to land the big DC2 airliner. They were just a few hundred miles from the finish of an epic 11,300-mile race from London to Melbourne and the storm had rendered their communications…
Ever wonder how they get those beautiful Italian supercars from Maranello to your questionable favorite Miami exotic car dealership? They fly the friendly KLM skies in a Boeing 747-406F.