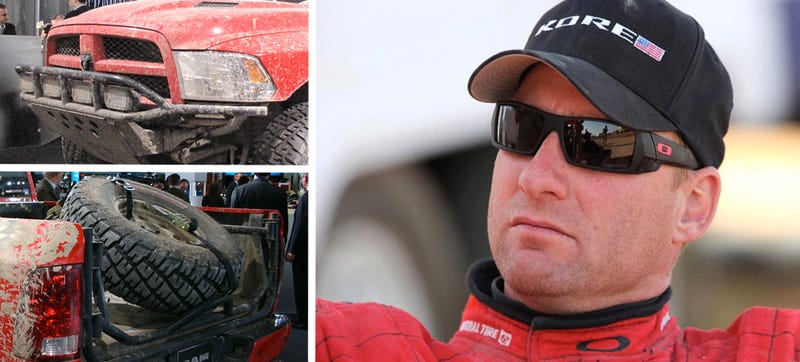 In 2011 Mopar enlisted Baja champion Kent Kroeker to help them create the Ram Runner; Chrysler's off-road upgrade kit that made the outgoing Ram into something of a Raptor competitor. Ram says they couldn't make a business case for a dedicated dirt machine, Kroeker thinks they're a bunch of pussies.
Last week we learned how Kent Kroeker and his Baja race team used their Marine Corps emergency training to save the life of an American missionary struck by another driver in the Mexican wilderness. Here, finally, is the full story.
The Baja 1000 rightly claims the title of North America's toughest race. But one race team faced their biggest challenge before the race began: Saving the life of a Mexican man whose vehicle collided head-on with another Baja racer.