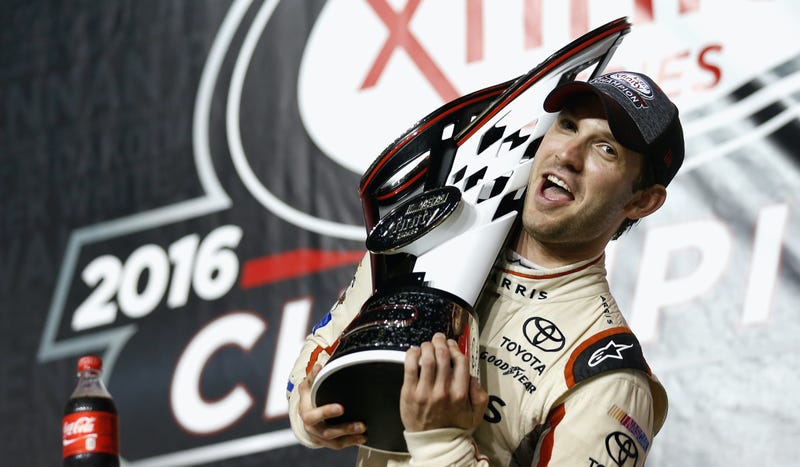 One fast Mexican has become NASCAR's reminder that driving talent knows no borders. This year, Daniel Suárez became the first Mexican driver to win a NASCAR national series race, and later the first foreign-born driver to win a NASCAR national series title. Now he's riding that wave of firsts into a top-tier Cup…
Carl Edwards got his first win with Joe Gibbs Racing in his #19 Toyota and his first win in 31 races, and subsequently rushed into the stands with the checkered flag to celebrate with the fans. Even Edwards' sticky Coke-coated shoes couldn't stop him from winning NASCAR's feat of endurance, the Coca-Cola 600.

Ever wondered how all the spiffy graphics get onto a race car? The ones that tell you exactly who's funding this party? Here you go. This is how Carl Edwards' number 19 Joe Gibbs Racing NASCAR Sprint Cup car goes from a naked metal tub to a bright blue and white race car.