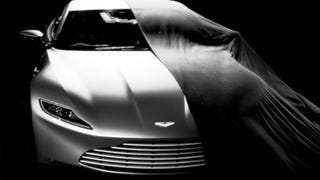 Nobody likes being tailgated while motoring. Especially somebody like James Bond, who is trained to be hyper conscious of his surroundings, who sees everything and everybody as a potential threat, and who is maybe even a little trigger happy sometimes. Don't tailgate James Bond. Especially if you're in a Jaguar C-X75…
While potentially as much Ford as Jag, today's Nice Price or Crack Pipe supercharged S-Type R is still a hot enough kitty to make nearly anyone purr with delight. But, is its price as well?
The sexual revolution of the sixties was a bold and sloppy reaction to the staid and puritanical fifties, and no car brand better revolutionized sex in the '60s than Jaguar. Today's Nice Price or Crack Pipe 3.8S would have been great if the sex was for groups, but is its current-day price a total turn off?
If you've always wanted the look of a vintage Jaguar but they were too big, left hand drive, unreliable or easy to get parts for in America, one Japanese company created a not so perfect solution. Behold the Mitsuoka Viewt. Built on the body of a Nissan March by a Japanese company that specializes in unique automotive…
It's two days until the all-new 2010 Jaguar XJ is revealed and the teasers continue. Here we get a small glimpse of the interior and a lot of Ian Callum chattering on about it.
Jaguar recently trademarked the names "C-XE," "C-XJ," and "XE." Could a spiritual successor to the classic E-Type finally be on the way? Sure, we've come close before, with the F-Type concept, but if this new name trademarked by the company is any indication, there may be another roadster in the pipeline. As was the…
Do not be deceived by the looks of this Jaguar XJ prototype. Like every XJ since the middle ages, it has whimsically droopy styling, but according to NextAutos, that old skin will soon be shed. They say the next XJ will combine an Aston Martin Rapide-like profile with front-end cues from the current Jaguar XF — though…
With a suspected 5.0-liter supercharged V8 making around 500 HP, the 2009 Jaguar XF-R has no trouble smoking its tires. The black cat crossed the path of spectators at this weekend's Goodwood Festival Of Speed, where Jaguar head of vehicle development Mike Cross power-slid the car up the hill. Nothing better than a…