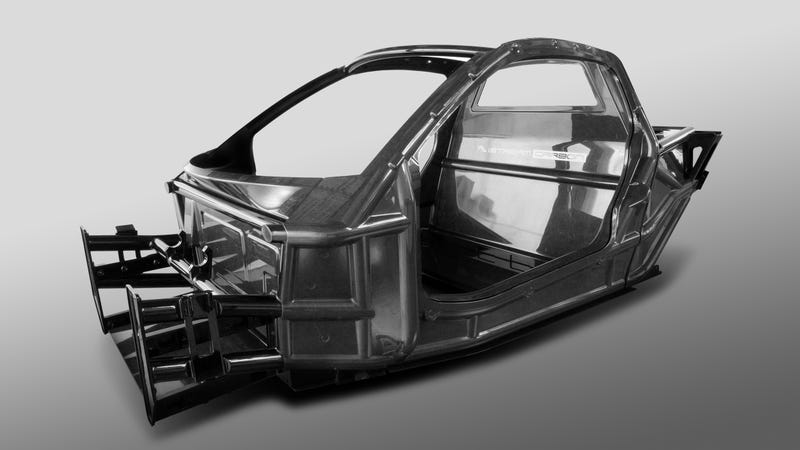 Not long after Gordon Murray revealed his new iStream Carbon chassis structure with Yamaha's tasty concept car, TVR announced that the full carbon package will be a no cost option on its Launch Edition cars expected later this year. And there's more.
Wow! This is only the greatest news in the universe. Not only does the upcoming sports car from the revived TVR use McLaren F1 impresario Gordon Murray's iStream construction, but it also has a dry-sump Cosworth V8 up front, linked to a manual transmission. I've already started saving up.
The Gordon Murray T25 is more about proving a radical new production process than it is about reinventing the city car, the designer told Car Magazine. That process could enable non-car companies to manufacture automobiles.