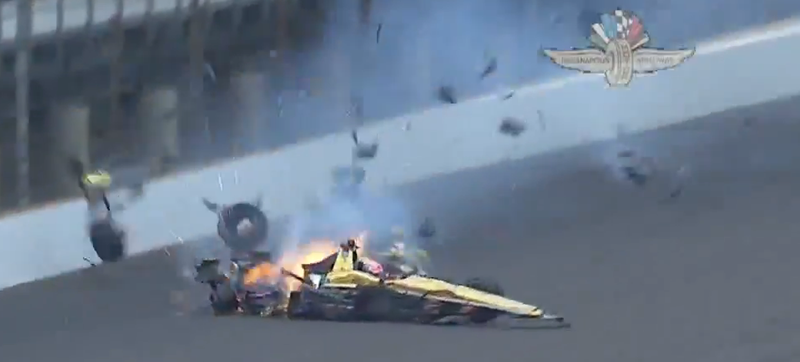 According to MotorSportsTalk, a component failure on James Hinchcliffe's number 5 Arrow/Lucas Oil Schmidt Peterson Honda IndyCar sent him into the wall outside Indianapolis Motor Speedway's Turn 3. Hinchcliffe was transported to nearby IU Methodist Hospital with a thigh injury from the wreck.

Per the Tampa Bay Times, the spectator injured by a flying chunk of aero kit at the IndyCar Grand Prix of St. Petersburg has filed a lawsuit against the series, race owner/operator Green Savoree, and the manufacturer of the fence around the track for damages in excess of $15,000.

Tissue damage has sidelined Williams Formula One driver Valtteri Bottas for the Australian Grand Prix. The FIA just announced that Bottas has been declared unfit to race today.