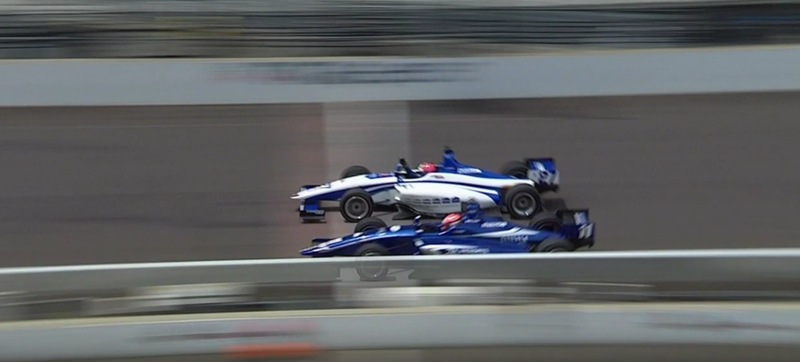 If there's one good thing about Indianapolis Motor Speedway hosting one leg of the Triple Crown of Motorsport, it's that the big oval it usually produces some good, close racing. That's exactly what happened in Indy Lights this morning: a crazy photo finish where the winner was decided by only .0024 seconds.

Max Chilton dedicated his first pole position in Indy Lights today to his only teammate in Formula One: Jules Bianchi. Bianchi passed away last night after sustaining severe head injuries at the 2014 Japanese Grand Prix.

It's the unofficial motto of car enthusiasts everywhere.
It shouldn't be a surprise that the IndyLights spec series has incredibly close finishes, but oh man is this one insanely close finish.