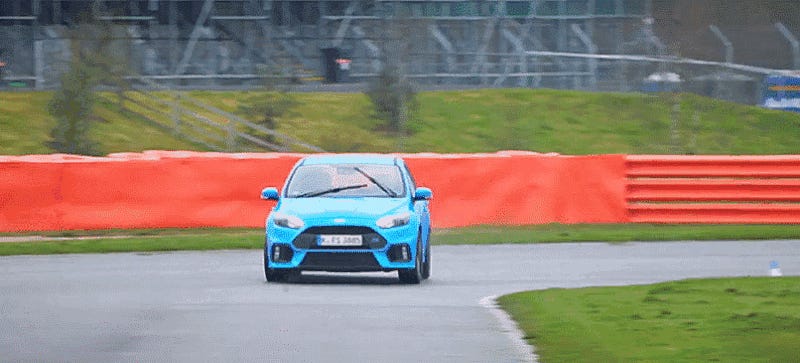 The magically sideways gift to Ford Focus RS hoons everywhere, Drift Mode, almost didn't happen at all. The easiest marketing tie-in with Ken Block ever created was actually discovered by accident.

Too many "Car of the Year" awards are hokey affairs that smell vaguely advertorial in nature and don't really speak to our interests. Not Evo's, though. When Evo picks a Car of the Year, it's accompanied by nearly thirty minutes of automotive joy in video form, with everything from hot hatches to supercars.

Mercedes has gone full Fast & Furious with the 2016 A45 AMG. It's got the big wing, bigger wheels, red calipers, grille like Cheshire cat's and one seriously rude exhaust note. I'm just not sure if that sound is "elite sport-luxury" or more "high-school Honda Civic" so you tell me!
Since most of us don't have the cash for a 911 Turbo or a Jag F-type, we are big fans of hot-hatches and sport-compacts that fit within our modest budget. However, when these pocket-rockets first hit the market, often the law of supply and demand is not in our favor. The Focus ST, BRZ, and FRS, just to name a few,…
In 1986 Peugeot launched a more powerful version of the 205 GTI with a 1.9 engine and 130bhp. It was a pretty and competitive rival to the Golf GTI and Nova GTE and one of the sweetest handling hot hatches of all time. Since the 205 was dropped in 1993, Peugeot have lost their hot hatch mojo, so fast forward 2…
The closest we've ever gotten to driving a Corsa in the states is the older and larger Saturn Astra, which sold poorly in the U.S. and never offered more than a low-power 1.8-liter fourbanger. Therefore it's with great sadness we announce the smaller Euro-spec Vauhall Corsa VXR Nürburgring Edition boosts power to over…