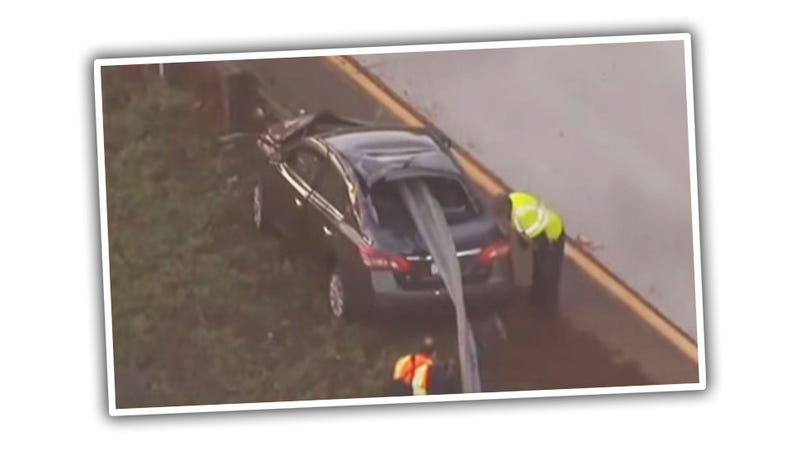 This is one of those wrecks that makes you involuntarily scrunch up your face and say things like "holy crap" before you even realize you're doing it. Early this morning near San Diego, a 21 year old woman somehow managed to put a guard rail all the way through her car.
World's toughest racing driver Alex Zanardi hit a guardrail while training in his paracycle earlier this month. Not only is he recovering fast despite his gnarly collarbone injury from the hit, but he would like to take this opportunity to mock the weakness of guardrails everywhere.
It's the difference of just one inch. In 2005, the guardrail manufacturer Trinity Industries shaved that much off its guardrail design, saving the company $2 per guardrail head. It also neglected to report this design change to the Federal Highway Administration. Tens of thousands of these potentially deadly guardrail…
We're not sure how the driver of this Audi R8 survived, but somehow he managed to sustain only severe leg injuries when a guardrail skewered his car end to end. Gruesome post-accident photos from WreckedExotics below.
The runaway bus spectacularly hops the guard rail without much loss in speed, then barrels into a group of cars and a flatbed truck with photographers who seemed to be oblivious to what 12-ton beast was coming their way. We're hoping that no one was seriously injured, but from the looks of the impact and subsequent…