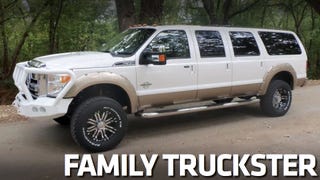 Big families need large vehicles. A Canadian couple with eight children had their Canadian-purchased SUV stretched at an Oklahoma body shop, but when they tried to bring it home, Canadian customs officials wouldn't allow it back into the country.
A former Orange County sheriff's deputy is expected to plead guilty to charges stemming from illegal importation of 12 Nissan Skyline GT-Rs, including the one driven by Paul Walker in "The Fast and the Furious." [Frank4Cars/LAT]
Recently, the feds have had a field day seizing Skylines and other performance vehicles brought over via the gray market. Reader Erik snagged these photos of an auction-ready "export only" R33 Skyline GT-R and the paper work in Connecticut.
Seeing the BMW 735i parked down on the street this morning we were reminded of one of our past rides, a European-spec E23 BMW 732i. Since it was a gray-market import, the papers had been fudged a bit, but we're pretty sure it was a 1983 model. I bought it a few years ago while visiting San Francisco, which seemed like…
A denizen of The Car Connection's TCC lounge caught a sketchy Alfa Romeo 166 from MY1998-2001 on the upper east side of Manhattan. To call it a gray market model may be kind of a stretch. It's actually a black-market model, considering most of these Alfas were imported illegally. Though there's always a chance this…