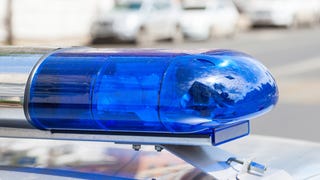 Is a GPS tracking device the same thing as a police officer who hides in your car? That's how polarizing U.S. Supreme Court justice Antonin Scalia, who died at 79 on Saturday, approached the question of whether cops need warrants to put GPS trackers on cars.
It's well known that the Jalopnik demographic is pretty much equally split between car enthusiasts and chronic stalkers. Today, thanks to our friends at Autominded, we have something that will make everyone happy.
Hopefully most of us will go throughout life without being tracked by a GPS bug, but if you're worried that someone may be following your whereabouts with technology there are common places you can look to find the device. Security and investigations expert Brandon Gregg offers up a few suggestions to help you…
Police can now track your car's GPS without needing a warrant. The net of social control just widened further. [Slashdot]
Ford and Auburn University are working together on a next-generation crash avoidance system combining a car's traction control system with GPS satellite tracking to predict accidents before they happen and take action to completely avoid them.
Stalkers Parents have just gained a potent new weapon in their electronic babysitting arsenal, or at least a new outlet at which to purchase it. Your local NAPA auto parts store will soon be stocking the GPS Tracking Key, a cell-phone sized, battery-powered GPS tracking device with a built-in data recorder. Just use…