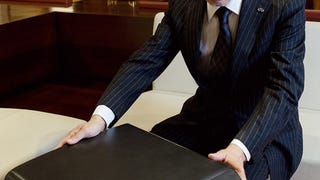 Hard to imagine a stranger marketing fit than French luxury bag maker Louis Vuitton and Infiniti, Nissan's re-badged luxury brand, but they're partnering on a new concept debuting at the 2009 Geneva Motor Show.
The 2009 Geneva Auto Show will see the reveal of a trio of refreshed vehicles from Renault, but the 2009 Renault Clio's already been spotted early by an Autoweek.nl forumite lurking in a parking structure.
We got a chance to show you a couple pictures of the 2010 Porsche 911 GT3 this morning, but now the cat's fully out of the bag along with some great track footage below.
The 2010 Porsche 911 GT3 has been revealed ahead of the 2009 Geneva Motor Show. With a base price of $112,200, one would expect it to deliver some walloping technology. It doesn't appear to disappoint.